I'm a retired engineer, and I like to do testing on issues important to camper van conversions.
This page is an index to all the tests I've done over the past six years, just for people share an interest in uncovering some small bit of truth in our universe of mystery – have fun.
This is a side by side test of several types of insulation commonly used in van conversions.
The main issue tested is moisture control, but there is also some assessment of thermal performance.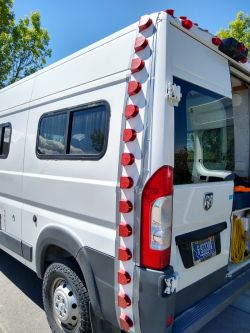 This is a test of vortex generators made by Vorblade. They are supposed to reduce drag and improve MPG by smoothing the airflow over the back of the vehicle.
This is a test at freeway speeds that compares the MPG with and without the vortex generators.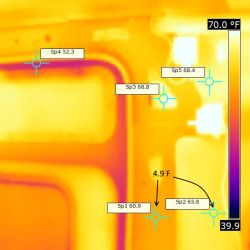 Two tests showing how thermal bridging through the van frames effects heat loss in the van.
Some testing of the level of thermal losses caused by thermal bridging and some simple ways to reduce bridging losses.