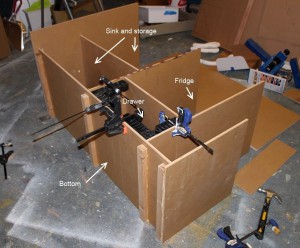 This section provides information that should help you to design and build your own RV or camper van conversion.  There are pages on selecting a good base vehicle, choosing the best interior layout for you, and design/build sections for walls, floors, windows, insulation, electrical and solar, plumbing and tanks, … Even how to build your own composting RV toilet!
If you don't see what you want leave a comment and maybe we can find something.
Index to Design and Build Pages
Gary
September 3, 2015, July 1, 2016
Comments, Suggestions, Questions, Ideas?
What else would  you like to see more design and build info on?