This page has a collection of things to make it easier to get in and out of van.
This is the setup we use in our van…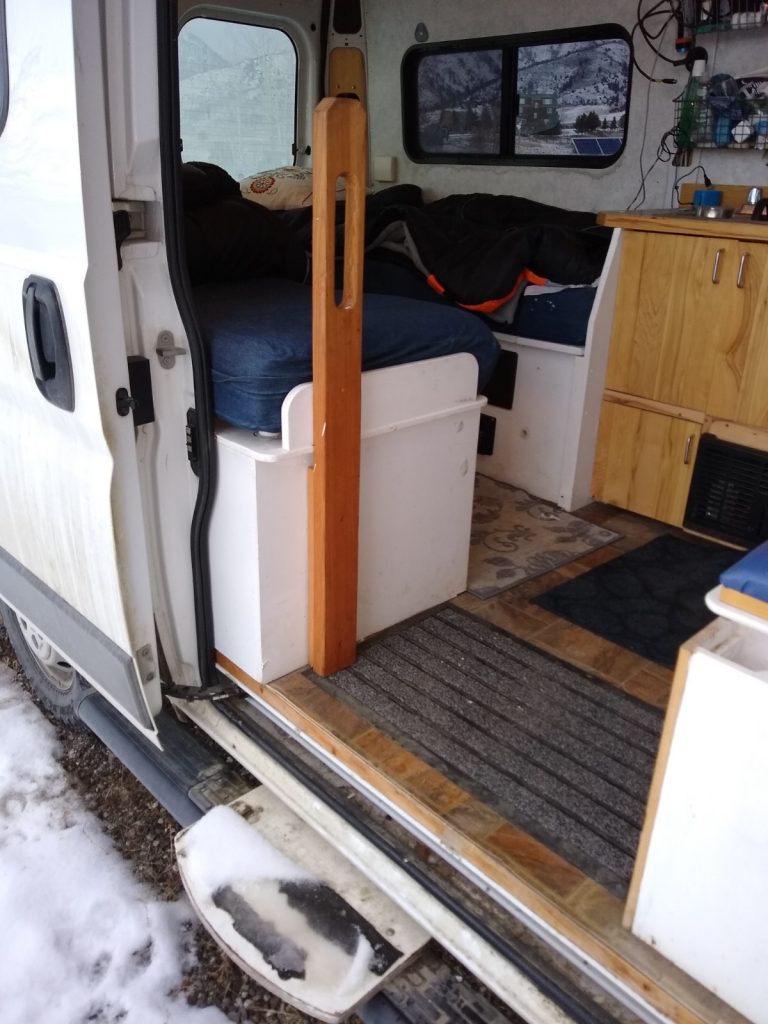 The vertical pole is just a 2 by 4 screwed to the end of the bed pedestal.  There is a vertical slot cut in the 2 by 4 and all the edges are rounded over with a router.
When you are getting in the van, the slot is about shoulder high and easy to grab, and when getting out, the top of the pole is about waist high and easy to grab.
We put in a regular running board, but found it to be a bit narrow when getting out (especially with snow and ice on it).  We added the wider step to give a larger landing platform for your foot. Its made from MDO plywood with strips of traction tape on it.
This is a grab handle for the passenger side door.  Very handy for getting out.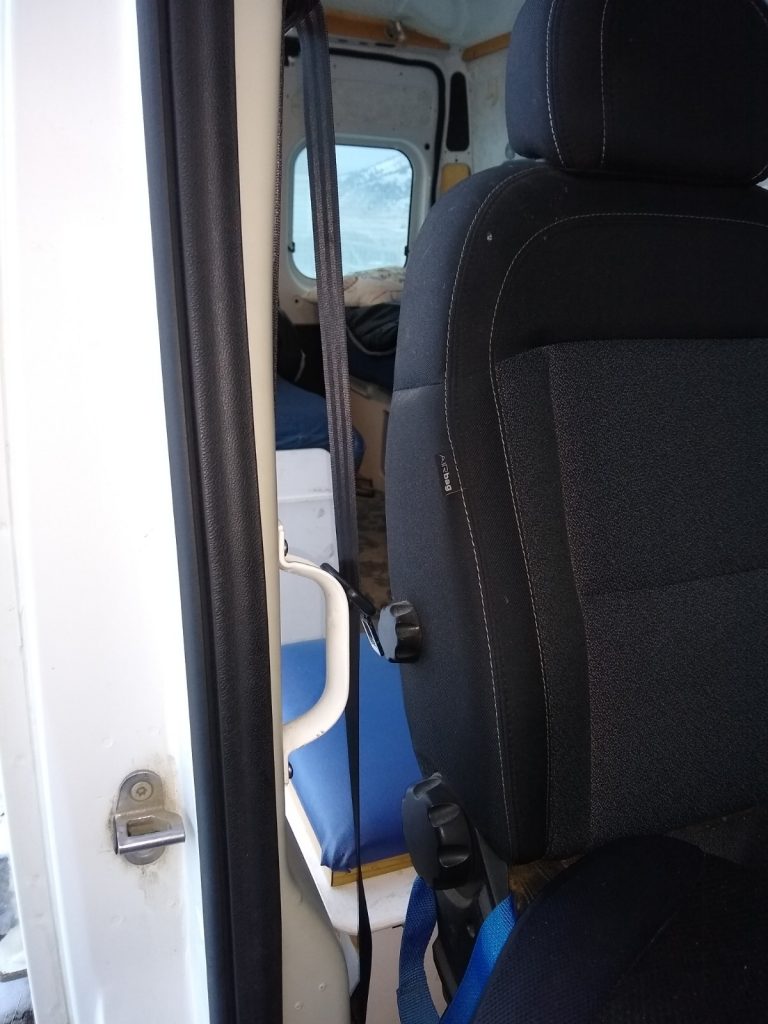 ---
Here is a thread from the ProMaster Forum on Mobility aids with some good ideas…