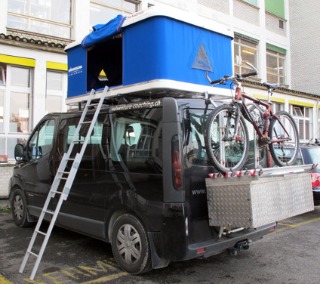 There are a variety of tents made to attach directly to your car top, side, or back that offer extended space for camping, but allow your car or van to keep an efficient aerodynamic shape while on the road.
A really efficient and inexpensive way to camp.
If you know of a good tent add on concept, please let me know — Contact Gary.
---
---
---
---
---
---
Comments, Questions, Suggestions, Ideas?