Choosing a Van For Your Conversion
Luckily, there are more choices these days for a van to use as a base for you conversion.  This page provides a little detail on some of the choices.
The Full Size Euro Vans
In the last few years, the van designs that originated  in Europe from Mercedes, Fiat and Ford have become available in the US.  They offer full standing height and a relatively efficient design, and have become popular for RV conversions — both DIY and commercial.  The Nissan NV van is less popular, but offers about the same inside dimensions.
Some dimensional information on the RAM ProMaster, Ford Transit, and Mercedes Sprinter for comparison: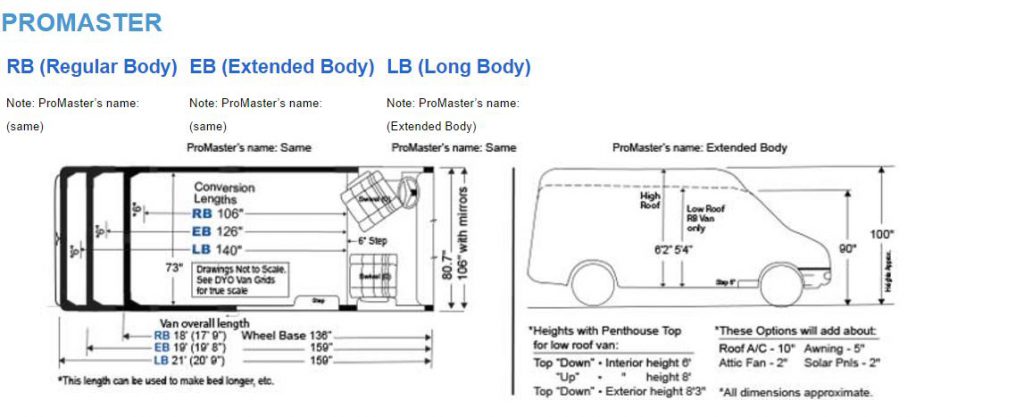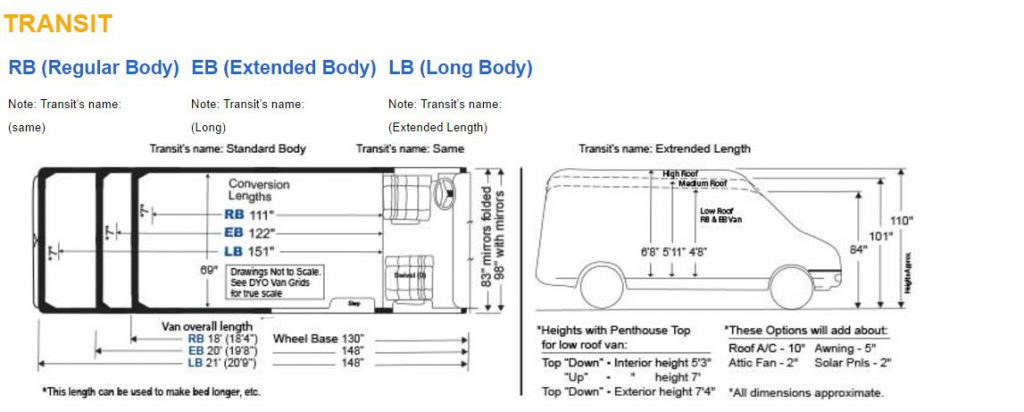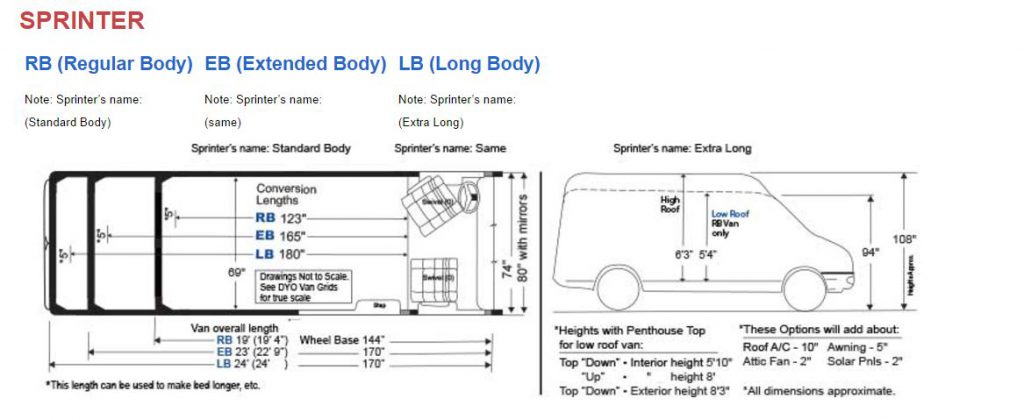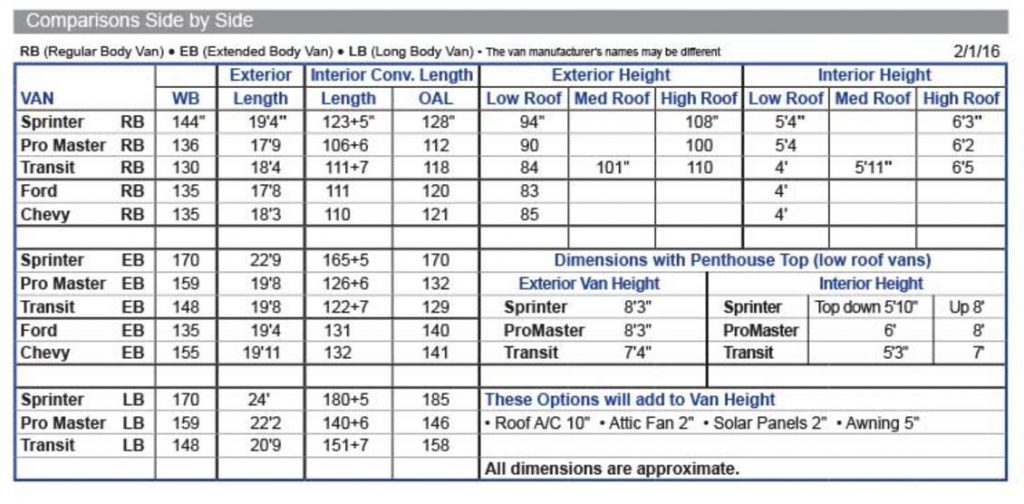 The information above is from the Sportsmobile site — a great source of information on custom van conversions.
Lots of back and forth on which of the above is the best choice for a base van.  A good place to get first hand information from the owners are the online forums:
I've found the information and discussions on these forums to be very helpful.
Compact Euro Vans
Vans such as the Ford Transit Connect and the RAM ProMaster City offer a more compact and  higher mile-per-gallon choice for a conversion.  Its more of a challenge to get a good functional camper into these smaller envelopes, but there there are many successful conversions out there — some examples…
I have seen pictures of Transit Connect conversions with a pop-top to gain headroom, but don't know if he pop-tops are available in the US?
There are also a number of European conversions based on the VW van, but the VW van does not appear to be offered in the US at this time.
US Vans
US vans such as the Ford Econoline appear to be fading out, but could be used as the base for a camper conversion.  Bear in mind that they are less efficient (lower mpg), and without an add on pop-top they will not offer full headroom.